The company SoyuzMashMetall LLC was founded in a distant past in 2007 with the main purpose to provide industrial factories with a quality import bearings because of:
1) Russian bearings manufacturers began to close and Chinese manufacturers have started to occupy them places.
2) Our industry sector has changed the rout towards import equipment of the leading European countries.
3) In order to improve the quality of the production the Industry plants started to focus on import components including bearings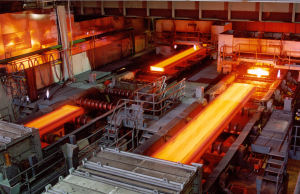 Import bearings is the main our line of business. We are able to offer sliding bearings, rolling bearings, radial bearings, ball, roller, needle, conical and balls and rollers for them.
The company successfully carries out to supply import bearings of the main popular brands – SKF,FAG,INA, SLF, NSK, NTN, ZKL, IBC, KOYO.
During our prosperous work in this field the leadership has taken a decision to extend the program of the company.
Since 2012 the company SoyuzMashMetall LLC has started to supply highly- developed import products and spare parts directly from the most famous European makers and big dealers.
Nowadays, we can offer a wide range of items likewise hydraulic, pneumatic, and electric products, electric motors, pumps, filters, oils, lubricants and the other goods.
Now SoyuzMashMetall LLC is a modern company with deliberate logistic, sales and purchasing departments.
The sales department is built as affiliate. Each branch has a manager responsible for customer care of its affiliate. At the head of each affiliate there is a Leader who moderates sales managers work and communicates with the leadership in Moscow.
Presence of regional offices allows us to be close to our partners, instantly see and resolve the tasks, and to be able to deliver the items in time. In the near future it`s planned to open branches in St.-Petersburg and in Ekaterinburg.
Having own logistic`s department permits us to reduce the delivery time and meet customers needs.
We can focus on minimal short delivery time or competitive ability but we always strive that these two main points were combined together.
Well adjusted and mutual work allows us to bring the items from a small nut till the serious equipment from all over the world.
The priority of our development is to extend our list of goods on our stocks in Moscow, Rostov-on-Don and Nizhni Novgorod in order to make us capable to keep storage in our stocks.
We are well wised about the way of working of any industrial plant in Russia, thus we are open to negotiate mutual settlements when is needed.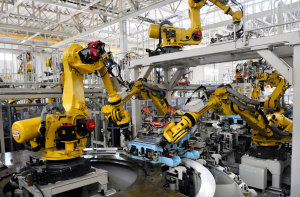 We strive to ensure that our relationship built on comprehension and trust, only that time we can say that our work is done perfectly!
The staff of SoyuzMashMetall LLC thanks those who already work with us and being grateful for those who only think to join us.